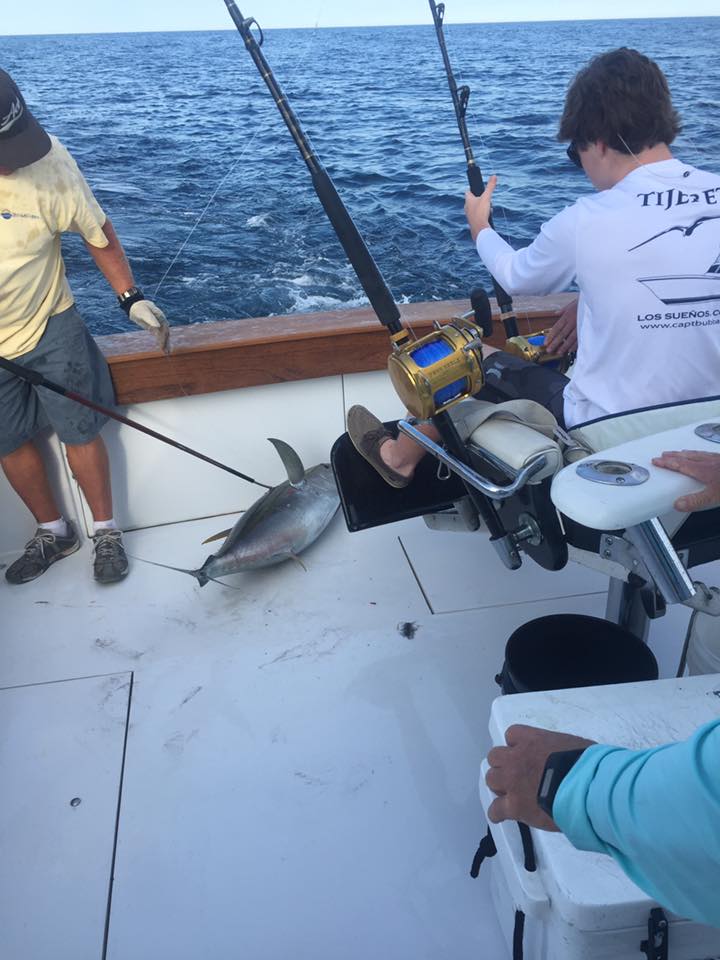 The Backlash crew offers fishing trips to fit everyone from the first time fisherman through the most experienced angler. Below you will find a list of the trips we offer, their prices, and what you could expect to catch.

All fishing trips are for a MAXIMUM of 6 people, per United States Coast Guard regulations. You will want to bring whatever food and drink you may like (no glass, please!), sunglasses, sunscreen, and weather appropriate clothes. We have plenty of built in drink and food refrigeration on board so please leave all coolers in the car for your catch! We have a fish cleaner on hand when you return to the dock. There will be a mate on board who works strictly for tips. While it is up to your discretion, we generally recommend tipping as you would in a restaurant, 15%-20%.

*NEW* this year, we will be running Executive Charters. Whether you are looking to bring colleagues, family, or friends- our Executive Charter will be the ultimate fishing experience. Not only will we provide a great fishing experience, we will also provide and prepare all of your food and [non-alcoholic] drinks for you. These trips will be our base trip price + provisioning of your choosing.

If you are a walk-on or would like others to join your group to help alleviate the price, please call the Virginia Beach Fishing Center at 757-491-8000. They are the only ones who are capable of successfully putting these types of trips together!
Fishing Charters Aboard the Backlash
While no fishing trip can ever be guaranteed a catch, below you will find what you may catch on each trip.
Summer - Fall (June - October) 
Inshore - 1/2 Day 4 Hour - Spanish Mackerel, Taylor Bluefish
Inshore -1/2 Day 5 Hour - Spanish Mackerel, Taylor Bluefish, Small Sharks
All Day Inshore 8 Hours - Spanish Mackerel, Taylor Bluefish, Flounder, Small Sharks, Cobia
All Day Offshore - Blue Marlin, White Marlin, Sailfish, Yellowfin Tuna, Big Eye Tuna, Wahoo, Mahi, Swordfish
Winter To Spring (November-May)


Pirates Cove Fishing
- Bluefin Tuna & Yellowfin Tuna
All prices are based on the cash discount price, Please add 5% for all Credit Card Payments
Half Day Inshore 4 Hours - $650.00 
Half Day Inshore 5 Hours - $850.00
All Day 8 Hours Inshore - $1650.00 
All Day 12 Hours Offshore - $2400.00 
Pirates Cove - $2050.00
Price does NOT include tip for mate, suggested 15-20% of total trip price.

Executive Charters: Base Price as stated above + provisioning of your choosing.